Mixer Blocks with integrated Corrugated horns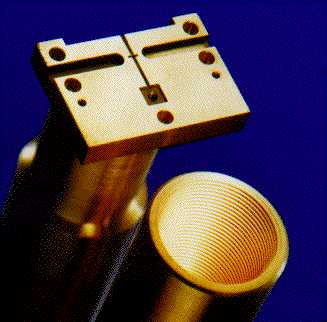 The photo showns an SIS mixer block and integrated corrugated horn, manufactured for a client in Taiwan, based upon a Harvard Smithsonian Astrophysical Observatory Design.
Thomas Keating design and manufacturs a large number of mixer blocks based upon supplied drawings - we do not design blocks ourselves.
Space qualified electroforming, precision Jig Boring and Spark erosion were used to form this single structure: The block and horn are made form one single piece of metal.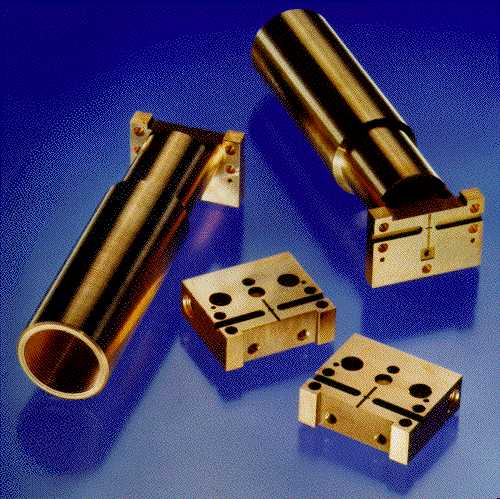 Richard Wylde - Thomas Keating Ltd - This email address is being protected from spambots. You need JavaScript enabled to view it.