Tri-reflector Millimetre-Wave Compact Antenna Ranges CATR's
Thomas Keating can - though its association with the Electrical Engineering Department at Queen Mary College, University of London,. provide MM wave compact Antenna ranges (CATR's). There notes below, kindly provided by Prof Clive Parini, detail the advantages of Tri-reflector CATR's and describe the CATR we have made for QMUL.
Very high precision machining process are required to achieve the tolerances required. (Tolerances of +/- 4 microns are needed in parts of the structure). Given the complex nature of the design of CATR's, they need to be designed and manufactured to order.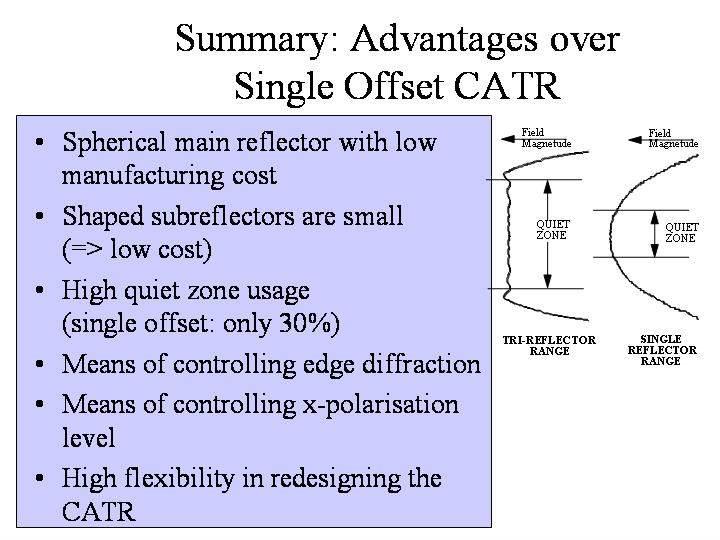 Thomas Keating would be be please to discuss any OMT and polarizer requirements in the Microwave and MM-regions.