Richard Wylde

Managing Director of both businesses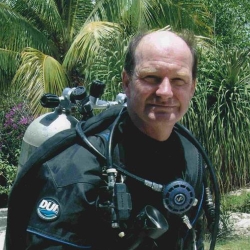 Richard Wylde splits his time between academic and business work.
He was a senior visiting research fellow of the Physics Department, Queen Mary and Westfield College for 15 years and is now based in the Department of Physics and Astronomy , University of St.Andrews
Read more about Richard >>>
He also runs the Churchwood Trust group companies, whose WWW site you are visiting. His research interests lie in the design of MM-Wave and Far Infrared optics for plasma fusion diagnostics, astronomy, cosmology and earth remote sensing. He is an associate scientist in the on ESA's Planck Mission, looking at microKelvin anisotropies in the 2.7K Cosmic Background Radiation. Current results from the mission can be seen here. He was elected a Fellow of the Academy of Engineering in 2013
Read Natural Sciences at Sidney Sussex College, Cambridge and then completed a PhD with Prof Derek Martin in the Department of Physics, Queen Mary & Westfield College, University of London.
He dives in caves - The photo was taken before entering the Actun Koh system in the Yucatan, Mexico. Details of his current working current project - mapping caves in the Yucatan. For examples, these links give details of the Minotauros system and scootering in the Actun Koh system were sensors have determined the speed to pressure flows in that cave. He goes underwater too on the English south coast - here diving with his wife Lucy - in 12 C water - looking at one of the 2nd World War Mulberry harbours which failed to make it across the channel
Richard Wylde - Thomas Keating Ltd - This email address is being protected from spambots. You need JavaScript enabled to view it.
Ken Wood

Sales Director of QMC Instruments Ltd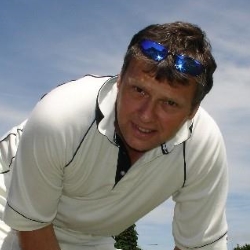 Ken is a graduate of both London University and Sussex University, and has been involved in Far Infrared and Submillimetre physics since 1979. He has been with QMC Instruments Ltd since 1984. He enjoys travelling, which is a good thing really, because he sees a lot of the world when visiting QMC Instruments Ltd clients.
Read more about Ken >>>
His relaxations include singing and playing guitar in a rock band with colleagues from QMW. Fame and fortune as an international rock star may beckon, but Ken currently has no plans to give up the day job.
Ken Wood - QMC Instruments Ltd - This email address is being protected from spambots. You need JavaScript enabled to view it.
Adam Woodcraft

Research and Operations Director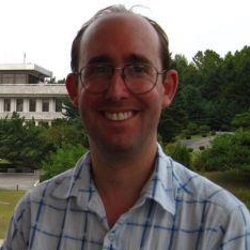 Following a degree and then PhD in physics at Manchester University, Adam has spread his career across various types of physics research with a common theme of getting things very cold. His first experience of cryogenics came with an undergraduate experiment which involved playing with liquid helium.
Read more about adam>>>
he enjoyed this so much that he later married his lab partner. His introduction to the world of Terahertz detection began while working on cooled detectors for the European Space Agency Herschel and Planck missions, now successfully doing astronomy a million miles from the Earth. This was followed by a major role on another astronomical instrument, SCUBA-2, where he led the low temperature thermal design while in the Astronomical Instrumentation Group in Cardiff. Other work on SCUBA-2 included testing the world's first 1000 pixel arrays for sub-mm astronomy.
More recently he was awarded an Advanced Research Fellowship in Scotland, splitting his time between Edinburgh and Glasgow Universities and the UK Astronomy Technology Centre in Edinburgh. His work there involved improving instrumentation in the fields of gravitational wave detection, particle physics and astronomy, again with an emphasis on experiments that need to get very cold. He moved to QMC Instruments Ltd in November 2010.
He has a particular interest in material properties relevant to cryogenic instrument design, having given various talks and published many papers on this topic.
Outside work, Adam likes travel and reading, and sometimes reading about travel.
Adam Woodcraft - QMC Instruments Ltd - This email address is being protected from spambots. You need JavaScript enabled to view it.
Michael Clack

Works Director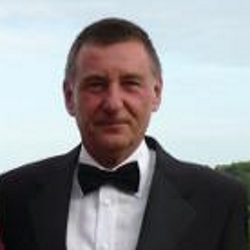 Mick is our Works Director.
Michael Clack - Thomas Keating Ltd - This email address is being protected from spambots. You need JavaScript enabled to view it.
Trevor Walker

Scientific Instrument Director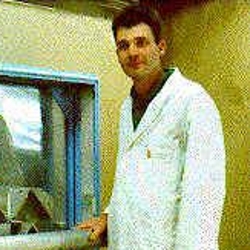 Instrument maker Trevor Walker makes most of the QO systems that TK builds. Here he is assembling a two colour Interferometer for NIFS in Japan.