New precision machines arrive at TK
Continuing a tradition of steady and continuous investment, two precision machine tools
have arrive at TK: The first is an ultra precision 8400 CNC moore Jig Grinder, rebuilt for us
in the US by 2SQ Industrial supply Inc. It is controlled by a Fagor CNC controller, operating
on a 5 axis basis (X,Y,Z and U & C on the grinding head).
Moore 8400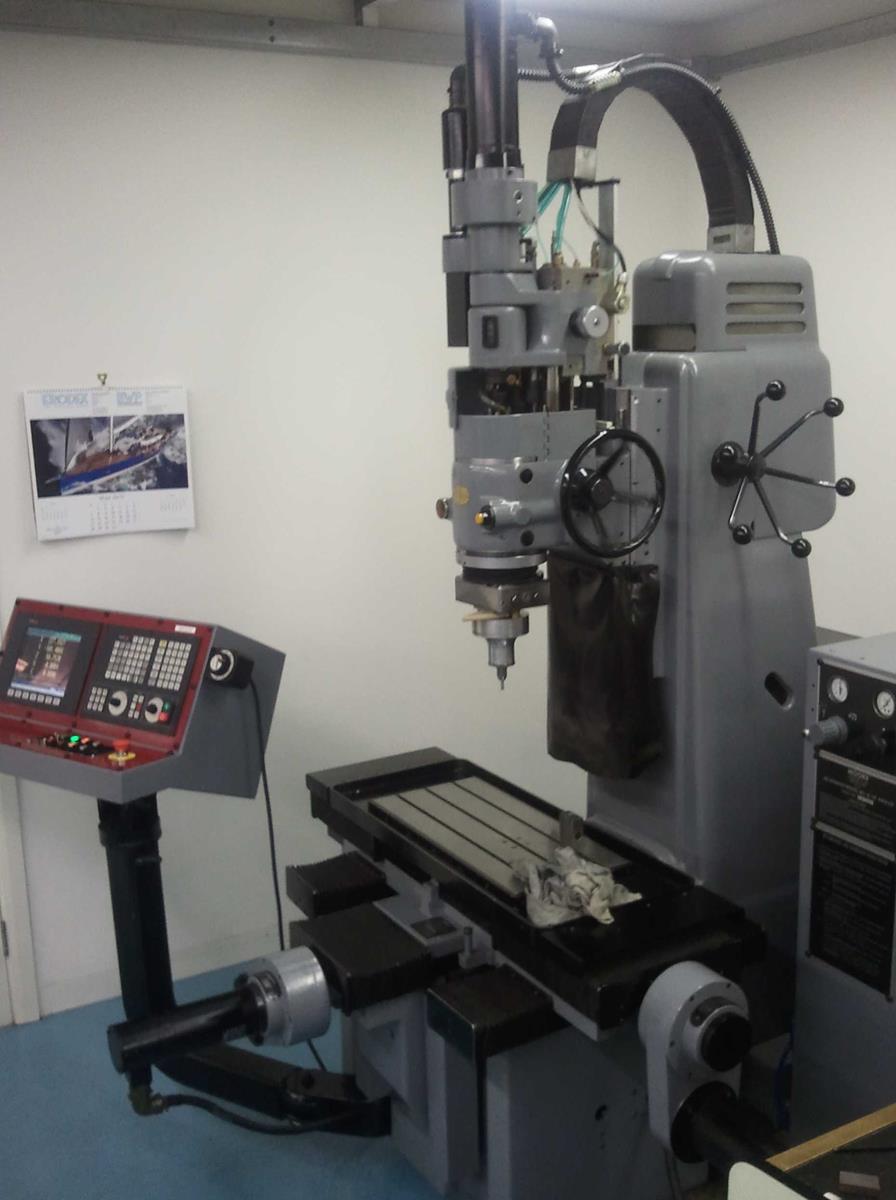 The Z axis feed has been modified to give full Z-axis control, turning the Jig Grinder
into an ultra-precise sub-micron resolution milling machine.
Huron K2X10
The second machine is a Huron K2X10 1000mm by 800mm table-movement high speed milling
machine with a Heidenhain ITNC530 control. Constructed as a gantry machine, and with
heat shrink balanced tooling, we are hoping that it will allow us to make, for example,
sub-10u RMS mirrors at large sizes.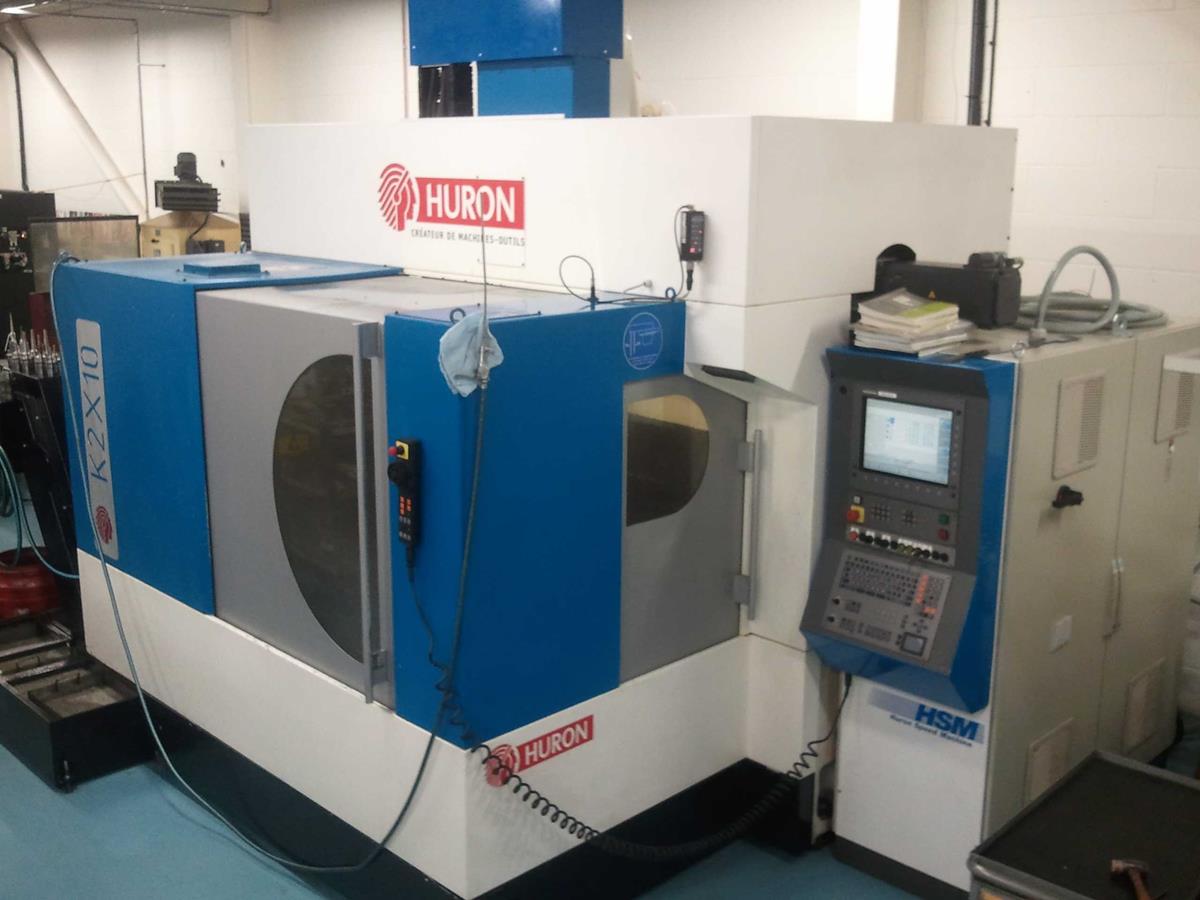 The linear scales of the Huron have been calibrated using a laser interferometer  to give the
following results
In X, 3.7u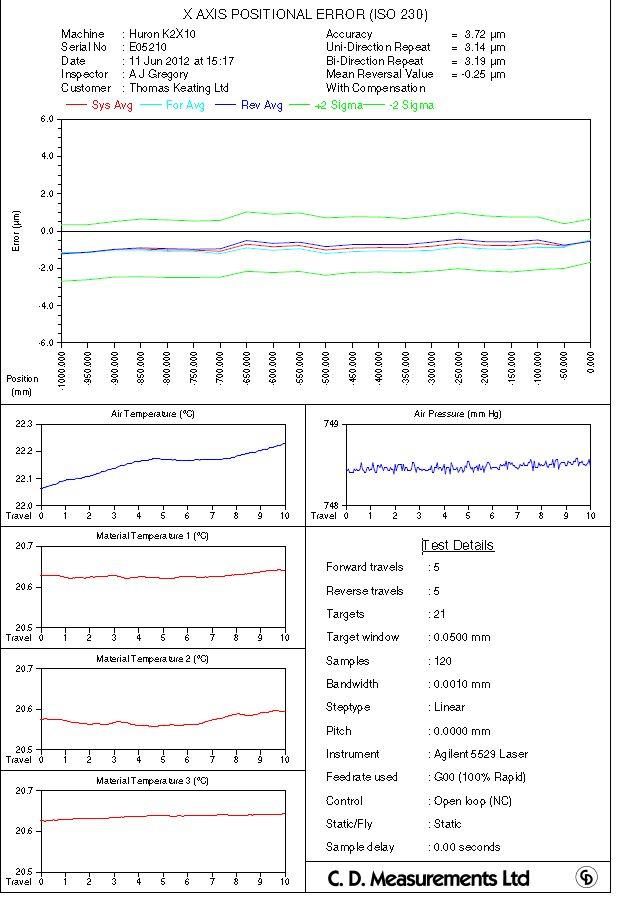 In Y , 3.93u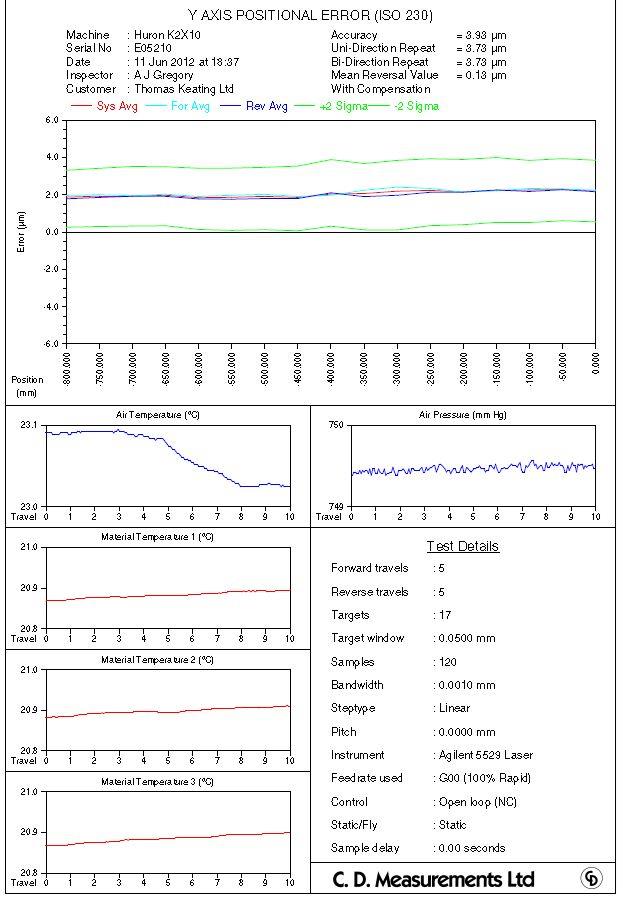 and in Z, 2.91u