Calibration Targets for ICI ships to AIRBUS in Madrid
The TK team which has designed, built and tested the On Board Calibration Target (OBCT) for EUMETSAT's Ice Cloud Imager
mission (ICI) assembled to wave goodbye to the last three target as they departs for our customer AIRBUS in Spain.... viz FM2,
FM3 and the Flight Spare. Built to provide hot radiometric calibration from 183 to 660 GHz, all three Targets have been calibrated
to a few tens of mK precision in our TVAC facilities.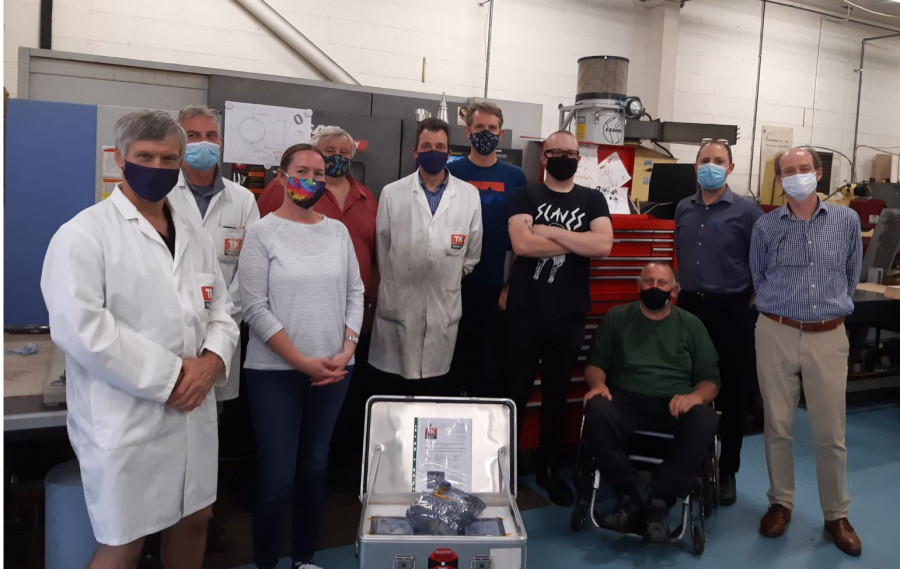 From left to right: Nigel Richardson, Andy Bagley, Marie Parsons, Georg Sebek, Trevor Walker, Kevin Pike (Project Manager) ,
Josh Martin, Frank Jennings, Stuart Froud and Richard Wylde
Missing from the picture are Jorge Fenandez de Toro Espejel, Graham Baker, Monica Lofthouse, Roland Albers and - who in their
time- acted as Project Managers for the programme, as well as the current PA Manager, David Fenn.
The Target undergoing vibration testing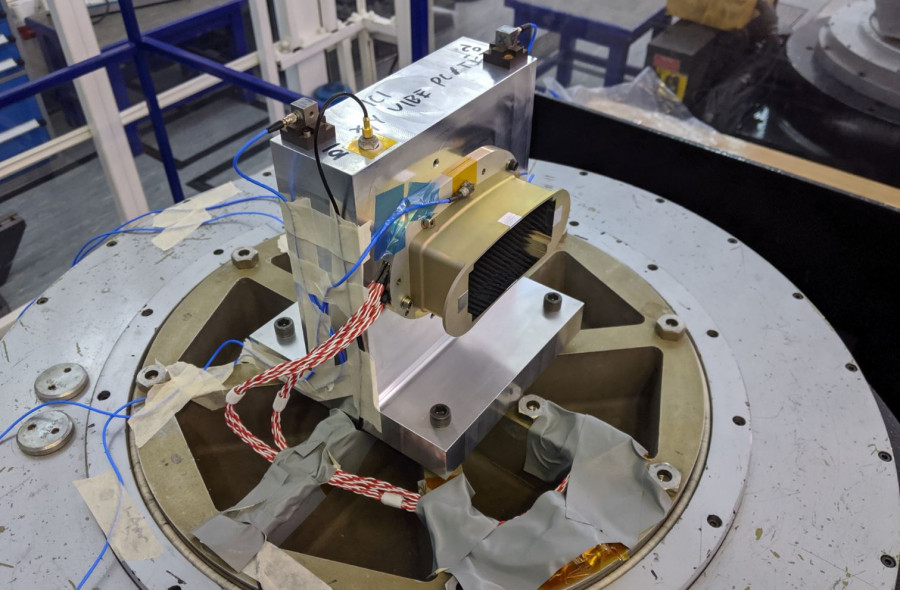 By accepting you will be accessing a service provided by a third-party external to http://www.terahertz.co.uk/